I will blend together many techniques from:
Neuromuscular Physical Therapy
Orthopaedic Sports Massage
Movement, Strength & Mobility Training
Biomechanical Assessment
Gait Analysis
Each session may differ depending on the individual, your presentation, your needs and
your goals.
Work with Me
In Person or Online
From your own home we can go through:
Biomechanical Assessment
Gait Analysis
Movement Training / Re-education / Restoration
Strength & Mobility Training
You will receive follow up support with a bespoke exercise plan specific to your needs and your goals.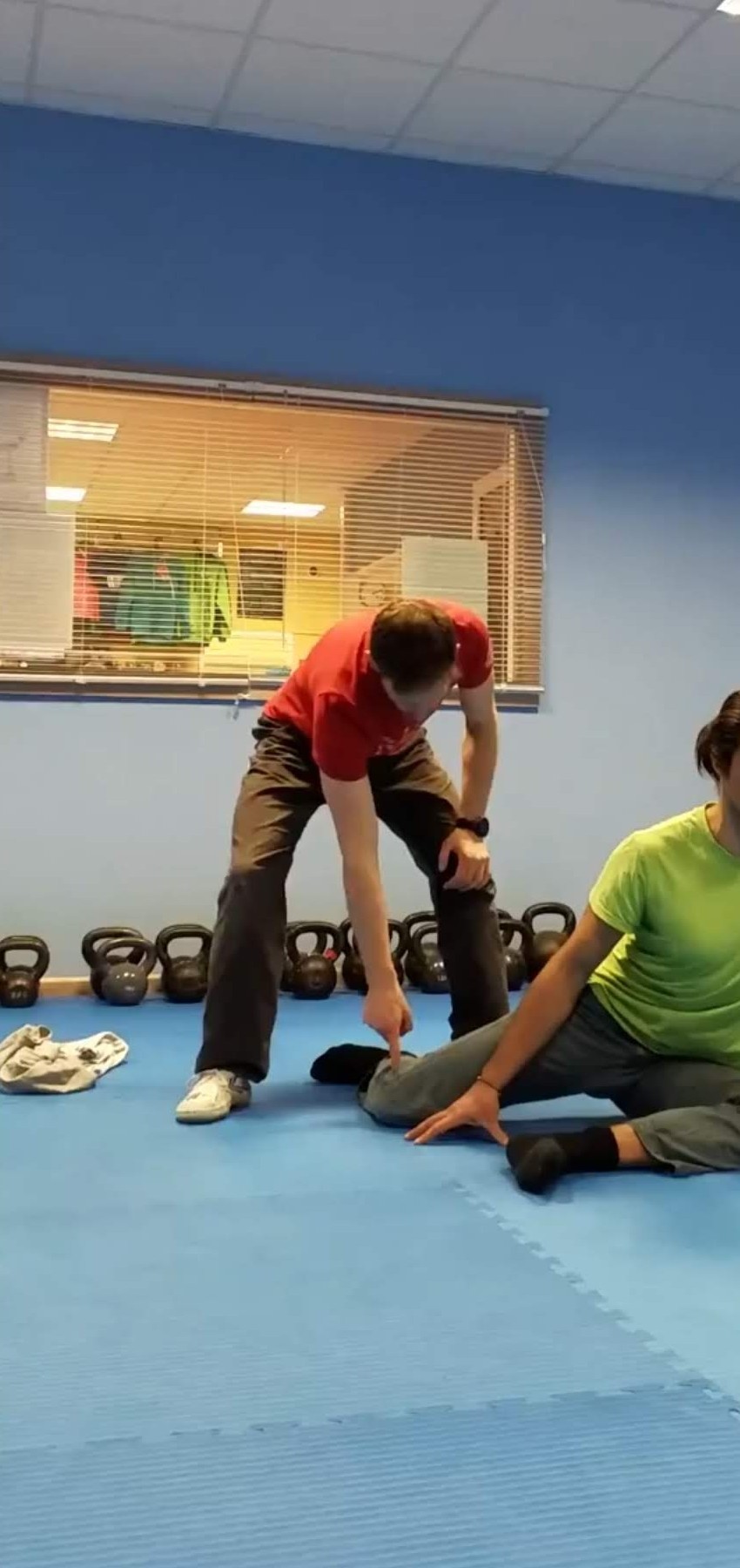 My goal is to provide world class rehab and training to all my clients. Whether you are an elite level athlete trying to overcome injury and return to play or if you are just wanting to play with your grand kids without that back pain flaring up. If you suffer with chronic or persistent pain, and you have tried various types of interventions, I see great results with people who, just like you, thought there was 'nothing that could be done'. You will be thoroughly assessed and treated with a targeted intervention that's specific to what we discovered in your assessment.
This will be relevant to who you are, the extent of your injury, and injury history, and what your goals are. There is no 'one size fits all' approach here, everyone will be viewed as an individual with their own story. We will also give you a personalised training protocol to help back up the work we have done in the session to ensure the changes / gains we have made become last longing and effective. You will be brought through a graded exposure program to ensure we don't rush anything or miss anything and give you the best possible opportunity to maximise the gains we will make, and to get you back to where you want to be.
At our clinic in Clonakilty, in the heart of West Cork, we provide a full rehab to performance session. Whether you want to get over a specific injury or pain, or you are looking to improve your movement or boost your athletic potential, then we can provide you with the help you need, and more. The beauty of an In-Person session is we can use hands on interventions, where it is indicated, and then back it up right away by getting you up and moving to reinforce that hands on work.
Access to world class rehab from the comfort of your own home. You don't live near our clinic, or you don't even live in the same country! Fear not, we also offer our services online. From my experience of treating and training a wide range of clients, it is clear that most people just need the right guidance and interventions at the right time in order to overcome their injury or pain. You will be given a personalised exercise plan after the session to continue to progress with our treatment and/or training.
Our goal is to provide world class rehab and training to all of our clients. Whether you are an elite level athlete or weekend warrior trying to overcome injury and return to play or if you just want to play with your kids without any back pain. Movement is Medicine.
Restoring how your brain and body naturally organises movement and restoring the capacities of your tissues.
Break through performance plateaus by harnessing the neurology of your movement and unlock your full strength and mobility capacities.
Restore 'Thoughtless, Fearless Movement' Move Better. Feel Better. Be Robust.
Frequently Asked Questions
How does an online consultation work?
Simple. You fill out a short online form, complete some movement assessments, we will go much deeper into the movement and specific exercises during the session. The session will be carried out over Zoom, you will receive a link via email. I will bring you through a graded exposure program to help with your issue and this will be followed up with a bespoke personalised plan for you to keep working on
How many consultations will I need?
Great question. Impossible to answer, until I assess you. After your first consultation we will have a clearer idea, but it will all depend on your specific presentation, needs and goals. I will aim to help you to achieve your goals in as few sessions as possible. However, there will also be an onus on you to adhere to your specific exercise plan in order to achieve this!
What is the difference between an In-Person and Online consultation?
Very little, truth be told. The main difference is that in person I can use my hands to perform manual therapy techniques. However, backed by the most recent science, it is clear that most injuries and pains require very slow and progressive loading of tissues in specific directions. My main goal, both in-person and online, is to bring you through a graded exposure program by doing just that, slowly and progressively loading the involved tissues in a very specific manner. Whilst manual therapy techniques can help with that, it is mainly and more effectively achieved by getting you to move and perform specific exercises
Can I do a mix of In-Person & Online consultations?
Yes, this can be a great idea. If you want to do the initial consultation in person so we can do initial assessment and do any indicated hands on / manual therapy work, then the follow up sessions can be done online where I will continue to bring you through a graded exposure exercise program to keep you progressing towards achieving your goal
What is a graded exposure program?
Glad you asked 🙂 this is basically finding what your capacities are currently and then gradually bringing you through an exercise plan that will slowly and progressively increase those capacities without causing a flare up. It informs us as to where you currently are at any stage during the rehab or training process. It will give us a clear plan as to when you are ready to progress, if there are other factors at play, and build real resiliency of your tissues. It guides us towards achieving your goals ensuring we don't miss any steps along the way